CHARLOTTE INDEPENDENT BREWERS ALLIANCE MEMBER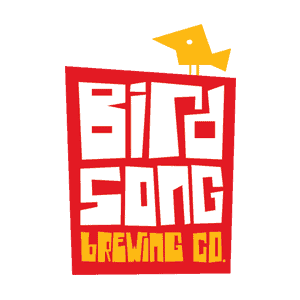 BIRDSONG BREWING COMPANY

Founded in 2011 from humble roots, Birdsong Brewing Co. has grown to become the Charlotte destination for culinary-inspired, super-fresh, unfiltered, American-style ales and lagers. Using locally-sourced ingredients and fully embracing musical (and often whimsical) inspiration, Birdsong celebrates creativity with a new, weekly small batch release in the taproom every "Thursty Thursday." Charlotte's third oldest brewery is the first in the Queen City to embrace solar power, installing a 75 kilowatt array for the roof of the brewery in 2018.
IMPACTING THE COMMUNITY

What originally started as a venture to brew enough beer to drink free for a lifetime, our goals evolved to encompass a community-minded, environmentally friendly posture. We aim to use our practices and eco-friendly status in the community to inspire and educate others to do more and do better. As is frequently said at Birdsong, "Can Do, Will Do" is not just a phrase, it's a philosophy; we embody that in what we brew, how we think, and how we act on what we believe.
Several staff members walk or ride bikes to work, and we've partnered with the local Bike Benefits program to offer incentives to customers who choose to ride their bikes to the brewery. We also host biannual creek cleanups with customer and staff participation. Throughout the year, we feature pint donation nights for local non-profit organizations and encourage community members to make a positive impact by "drinking for a cause." Our charitable contributions have benefited Black is Beautiful, Time Out Youth, Catawba Riverkeepers, North Mecklenburg Animal Rescue, and many more.