CHARLOTTE INDEPENDENT BREWERS ALLIANCE MEMBER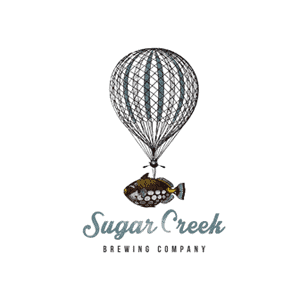 SUGAR CREEK BREWING COMPANY

Sugar Creek Brewing Co. is dedicated to cherishing the craft of brewing for the Carolinas and beyond since opening in 2013. Our fresh, full-flavored beers are immensely satisfying and intensely drinkable. Uniquely and aesthetically crafted by our beer engineers, led by Joe Vogelbacher, the 19th Master Cicerones in the world and one of Sugar Creek Brewing's co-founders and President. Making our beers #FirstInTaste! Sugar Creek brewers infuse traditional Belgian recipes with modern tastes, techniques, and #BreakTheRules for a complex, magical craft beer experience that nourishes both mind and body. Experience #FirstInTaste craft beers and #BreakTheRules with us!
IMPACTING THE COMMUNITY

We dedicate our sugar-sweet time, talents, and tenacity to brewing, serving, and donating to charitable organizations supporting Cancer survivors and research; and strive to diversify the beer industry. Founding & hosting Michelle's Mighty Mission, a 2400-meter row-a-thon dedicated to our owner, Joe Vogelbacher's sister, Michelle Pratt, who courageously fought five years & lost her battle in 2017 to a rare form of liver cancer. Brewing for the 24 Hours of Booty cycling event. Both support the 24 Foundation, positively impacting those affected by cancer. Brewing and serving for Beers & Burpees athletic event, supporting the Changing Lives Together(CLT) Foundation, enriching the lives of special needs kids and kids with life-altering medical circumstances. Participating in the Many Faces Internship to cultivate and inspire diversity & creativity in the craft-beer industry. We #breaktherules to brew you the #FirstInTaste beer and challenge you to create more life and community!