CHARLOTTE INDEPENDENT BREWERS ALLIANCE MEMBER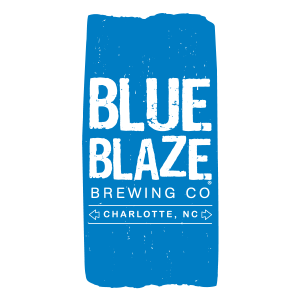 BLUE BLAZE BREWING

Blue Blaze Brewing offers fresh, full-flavored beverages brewed locally in small, artisan handcrafted batches using the freshest ingredients since opening in 2016. Focusing on hiking, backpacking, and outdoor recreation, it is a quaint, local, family-owned brewery that supports all manner and sorts of outdoors endeavors. Blue Blaze Brewing is proud to be the first brewery in Charlotte's West End, just about a mile from Uptown at the end of the Stewart Creek Greenway in the 100 year-old Savona Mill.
IMPACTING THE COMMUNITY

Through time, resources, or venue, we support local, community organizations, charities, and initiatives that focus on pedestrianism and cycling as alternative modes of transportation; local children who are at-risk or suffering from a fatal disease; local families struggling with housing & shelter or food; local pups & dogs who are looking for good homes; and development or conservation of trails, greenways, green spaces, or natural areas so that families can enjoy the benefits of nature.  Our charitable contributions, in time and resources, have benefited Carolina Thread Trail, Mecklenburg County Parks and Rec, Catawba Riverkeepers, Appalachian Trail Conservancy, and many, many others.